INTERNATIONAL FEATURES JURY
Clotilde Courau
France, Switzerland
Actress
President of the Jury
After beginnings at the theater, Clotilde Courau had her first cinema role in Jacques Doillon's The Little Gangster (1990) which earned her Best Actress award at the Berlin Film Festival. Summer Things, The Bait and Elisa confirmed her status as one of the greatest French actresses. In the last few years, she has played in La Vie en Rose (2007), Tous les Soleils (2011), L'Ombre des Femmes (2015) and Le Viol (2017). In 2019, she returned to the Cannes Film Festival with An Easy Girl by Rebecca Zlotowski, selected at the Directors' Fortnight. In 2020, she will feature in Paul Verhoeven's latest movie Benedetta, Maxime Roy's Les Héroïques, in TV productions Platane (season 3) and Peur sur le Lac, as well as at the theater with The Just Assassins (Albert Camus), staged by Abd Al Malick.
Roger Avary
Canada, USA
Screenwriter, director
Roger Avary is the co-screenwriter of Pulp Fiction (1994), for which he received the Oscar for Best Screenplay, the screenwriter of Christophe Gans' Silent Hill (2006) and Robert Zemeckis' Beowulf (2007). He is also the writer and director of the feature films Killing Zoe (1994), The Rules of Attraction (2003) and La Voix humaine (2019). In 2019, he also directed Lucky Day, an action thriller that he will introduce himself at the 25th GIFF. He is also the writer and illustrator of the weekly webcomic BOLUS.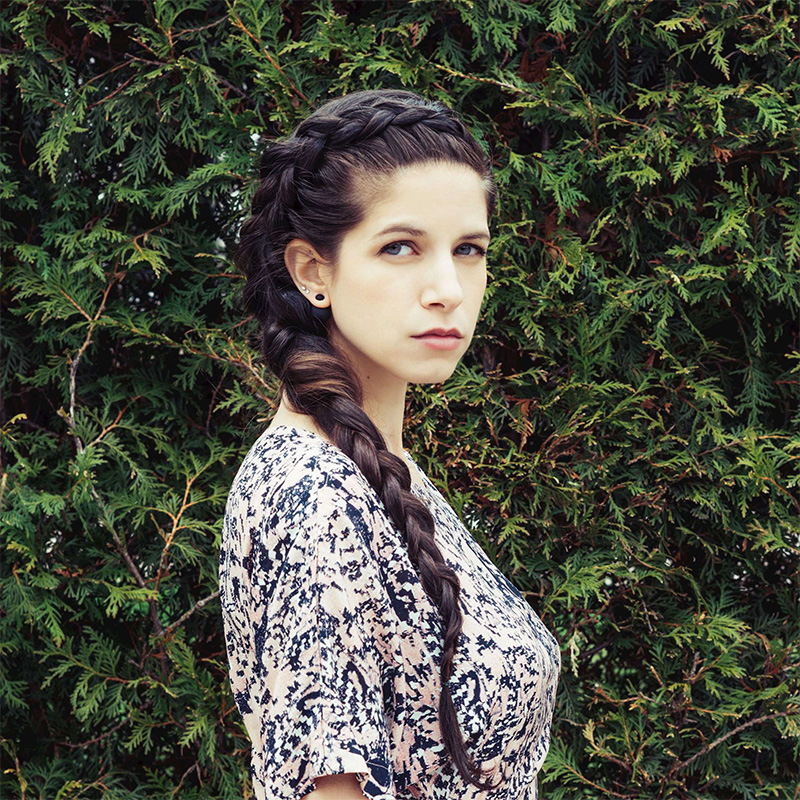 Caitlin Cronenberg
Canada
Photographer, writer and director
After a degree in fashion design, Caitlin Cronenberg decided to shift direction and pursue a career in photography. Her work has since been featured in an assortment of publications including Vogue Italia and countless others. Her work has also been published in every major Canadian newspaper, as well as the New York Times and Washington Post. In 2010 she self-published her first book of photography, Poser, and her second book, The Endings, was published in 2018. She has also debuted as a director with a short film which premiered at TIFF in 2018 as well as a number of commercial campaigns and music videos. In 2017 she won the Canadian Arts and Fashion Award for Image Maker of the Year.
Hafsia Herzi
France
Actress, director
Revealed in 2007 in Abdellatif Kechiche's The Secret of the Grain, Hafsia Herzi took her first step in cinema as an actress. For her role, she won the Marcello Mastroianni prize at the Venice Film Festival, the César for Best Promising Actress in 2008, and many other performance prizes all over the world. In 2010, she directed The Rodba, her first short movie. You Deserve a Lover, her first self-produced feature film, was selected for the 58th International Critics' Week.
Eva Ionesco
France
Actress, director, photographer
After studying Performing Arts with Antoine Vitez and Patrice Chereau, Eva Ionesco pursued the acting career she had begun in her teenage years before drifting towards photography and video. After a first experimental movie, La Loi de la Forêt, she produced My Little Princess in 2011, a mainly autobiographical movie. In 2018, she shifted to writing novels with her book Innocence. She then complemented this work with a feature film, Une Jeunesse Dorée, in 2019. She is currently working on a new novel, Premiers Amours, an imaginary, autobiographical book, and a third feature film.
Bruce Wagner
USA
Screenwriter, actor, producer, author
Bruce Wagner is a screenwriter and author whose novels famously explore the place of his childhood, Hollywood. David Cronenberg directed Wagner's script, Maps to the Stars, for which Julianne Moore won the Palme d'Or as best actress. Wagner created and wrote all episodes of the radical television series Wild Palms, produced by Oliver Stone. He lives and works in Los Angeles.
---
INTERNATIONAL TV SERIES JURY
Tom Fontana
USA
Creator, writer, producer
President of the Jury
Tom Fontana has written and produced such groundbreaking television series as St. Elsewhere, Homicide: Life on the Street, Oz, The Philanthropist, Copper and Netflix's Borgia. Most recently, he was the show runner on the new Showtime series, City on a Hill. Fontana has received, among others, three Emmy Awards, four Peabody Awards, three Writers' Guild Awards, four Television Critics Association Awards, the Cable Ace Award, the Humanitas Prize, a Special Edgar Award and the first prize at the Cinema Tout Ecran Festival in Geneva (Ex GIFF). Fontana co-founded the non-profit charity Stockings with Care. He sits on the Board of the Writers Guild Initiative, the NYPD Police Museum, the Creative Coalition, the Acting Company, the Williamstown Theatre Festival and the International Council of the Paley Media Center.
Marc Janssen
Belgium
Buyer, distributor, consultant
Marc Janssen is Head of Fiction at RTBF, overseeing the acquisition of original drama, digital fiction and cinema. He has a PhD from UCLA and an MA from the Maxwell School, and has worked extensively in the international media sector. He has been President of the CSA, the media regulator in French-Speaking Belgium, and is a founding jury member of the Fund for Belgian TV Series. As a consultant for Wagner-Hatfield, he has worked for various European institutions and governments on innovative public policies for the audiovisual creative industries.
Vincent Kucholl
Switzerland
Actor, humorist
Vincent Kucholl began a career in the audiovisual industry with a radio show at RTS from 2000, and then at Couleur 3 from 2006, where he created the radio show 120 Secondes with his colleague Vincent Veillon in 2011. Together they created three shows, produced two TV shows – 26 Minutes and then 120 Minutes – before headlining Circus Knie's tour of Western Switzerland in 2019. Kucholl also plays the role of Paul Grangier in the first two seasons of the TV series Quartier des banques.
Jamie Rose
USA
Actress, author
Jamie Rose began acting at age 6. Her breakout role was Vicky in the iconic 80s American TV series Falcon Crest. Since then she has starred as Katy Mahoney in her own show, Lady Blue, as well as playing numerous leading roles in films and series such as NYPD Blue, Grey's Anatomy, and many others. In addition to her acting work, Jamie has written a memoir called Shut Up and Dance! and has worked as a casting director. She has also given acting seminars at venues such as the American Film Institute and the SAG Foundation.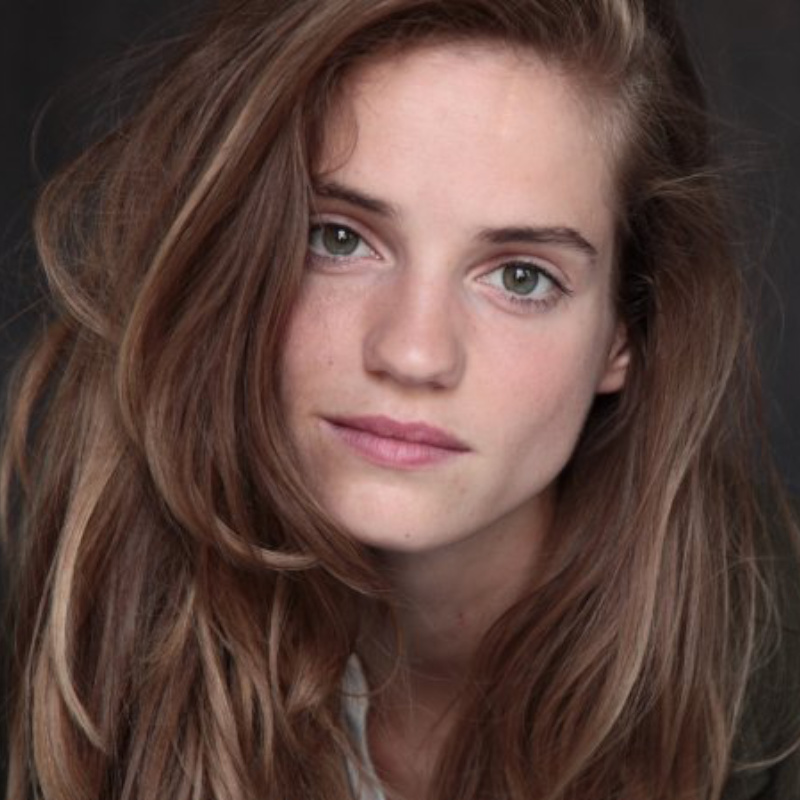 Noémie Schmidt
Switzerland
Actress
Noémie Schmidt studied Performing Arts at Jacques Lecoq School in Brussels. Her beginnings in the movies date back to 2012 with the shooting of Ewa Brykalska's Coda for which she won several awards as Best Actress in France. She now lives in Paris and works as an actress and producer of various projects. She is currently working with graphic artists, musicians and others in Mexico on a multidisciplinary project and has starred in the new French TV series, A l'Intérieur, broadcast on France 2 in the fall.
---
INTERNATIONAL IMMERSIVE WORKS JURY
Leen Segers
Belgium
Entrepreneur
President of the Jury
Leen Segers is a Brussels-based spatial computing expert. Before becoming an entrepreneur, she worked for 10 years with several technology start-ups in Ghent, London, and Brussels. Since 2011, she has been focusing on the democratization of media across platforms and devices, leading her to found LucidWeb in 2016. Today LucidWeb works with many broadcasters, including ARTE (FR), RTE (IE), VRT (BE) and VR/AR agencies across Europe. Recently the company also launched a white-label app-less distribution platform LucidWeb.pro. Leen is the co-founder of Women in Immersive Tech Europe, a non-profit organization with a mission to create an inclusive network of talented women from all over Europe who define the continent's virtual, augmented and mixed reality sector.
Peter Fisher
Denmark
Producer
With a technical background in 3D graphics and animation – and a strong interest in contemporary art – Peter Fisher in many ways bridges the gap between the virtual and the real world. He is in charge of production processes for the creation of engaging, high-quality content within a fast-moving new medium, in collaboration with artists, companies and institutions. Fisher is the co-founder and CTO of Khora, a leading Scandinavian XR production house, and a partner at Khora Contemporary. With the latest technology at hand and an exciting list of artists in the pipeline, Khora Contemporary is set to become a pioneer of this fascinating new medium, ensuring high-quality viewer experience.
Marc Lee
Switzerland
Artist
Marc Lee is a Swiss artist whose work focuses on real-time processing, computer-programmed audiovisual installations, AR, VR and mobile apps. His critical thinking covers creative, cultural, social, economic and political aspects. His works have been shown in major museums and new media art exhibitions such as ZKM Karlsruhe, New Museum New York, MMCA Seoul, Transmediale Berlin and Ars Electronica Linz.
www.marclee.io
Elena Malakhatka
Sweden
Creator, researcher, immersive works curator
Elena Malakhatka studied Sustainable Technologies in Stockholm and Documentary Filmmaking in Los Angeles. She has a great passion for combining technology with creative media. She is now undertaking PhD studies and working at the intersection of Behavioral Science, Data Science, and Architecture. In parallel to her research, she is the founder of VR Sci Fest – Festival-as-research, which helps rethink how scientific ideas and results might be represented in new immersive ways.
Victoire Thévenin
France
Immersives works curator
A Political Science graduate, Victoire Thévenin specialized in curating and distributing immersive works. After working for seven years as an international film seller at Visit Films in New York and then MK2 in Paris, Thévenin developed MK2 Films & VR and VR Play, two platforms dedicated to the international distribution of immersive experiences. She is a member of the CNC's Digital Experiences Committee and joined Fisheye in 2019 as the Director of the VR Arles Festival.
Kent Bye
USA
Journalist
President of the Council
Since May 2014, Kent Bye has conducted over 1300 Voices of VR podcast interviews featuring the pioneering artists, storytellers, and technologists driving the resurgence of virtual & augmented reality. Philosopher, oral historian, and experiential journalist, Bye is helping to define the patterns of immersive storytelling, experiential design, & the ultimate potential of XR.
Myriam Achard
Canada
Programmer new media, PR
For the past 12 years, Myriam Achard has worked alongside Phoebe Greenberg to promote and develop the Canadian and international avant-garde art scene. As head of New Media of the Phi Center, she travels the world in search of the most innovative immersive works in order to present them in Montreal.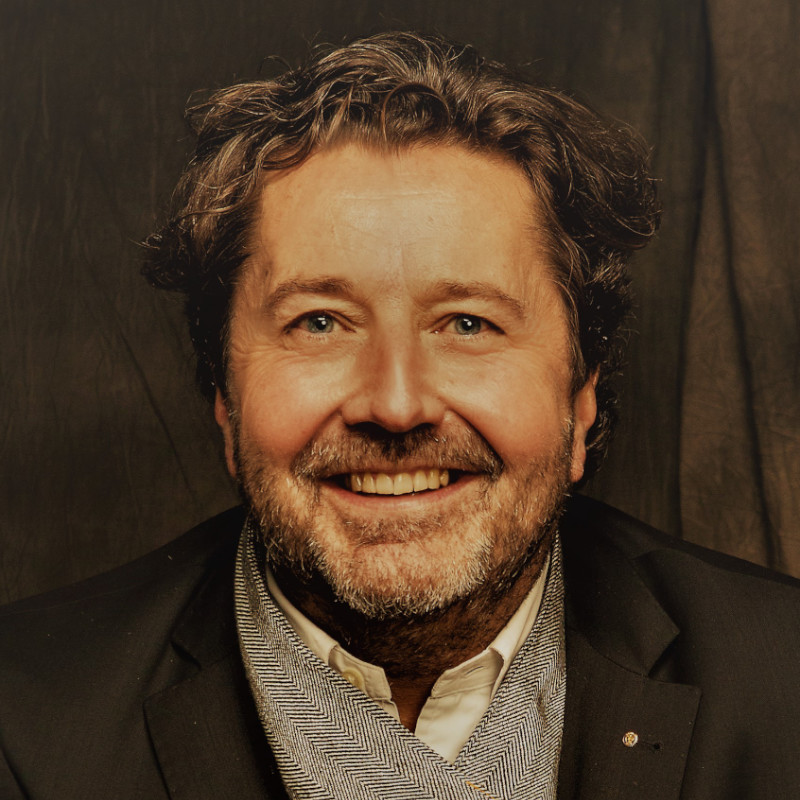 Guy Daleiden
Luxembourg
Director of film and new media production
Guy Daleiden has been Managing Director of Film Fund Luxembourg since 1999. The Fund implements the Luxembourg government's audiovisual production support policy and promotes the development of the country's film industry. It supports audiovisual projects of any genre and format, and has especially in recent years, put great emphasis on the development and production of new media and XR content.
Hélène Faget
Switzerland
New media producer
Hélène Faget is a producer and creator at the Geneva-based company Tell me the Story. She assists authors and filmmakers in developing and producing audiovisual, digital, interactive and immersive narrative content in the fields of fiction, animation and theatre recording. Her expertise ranges from (web) series to multimedia projects, XR, podcasts and short formats.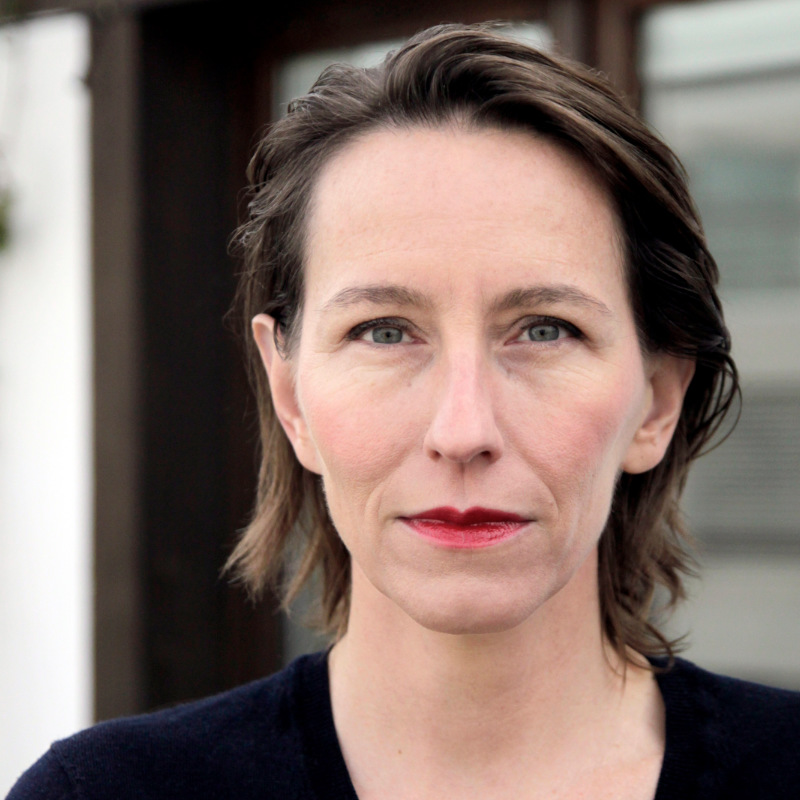 Anne-Laure Oberson
Switzerland
Researcher
Doctor in philosophy, Anne-Laure Oberson's research focuses on the quantic nature of images and the perceptual impact of electronic images in cognitive processes and phenomenons such as plasticity and synchronicity. As acting secretary general of the Fluxum Foundation, which encourages dance, performing arts and contemporary creation, she is currently involved in establishing an interactive archive.